11 March 2022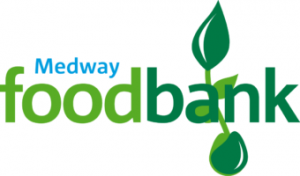 Hello to all our Supporters,
Thank you all for your much-needed ongoing support of Medway Foodbank. All your terrific donations go directly towards helping those in Medway who are struggling financially at the moment. Sadly, the current news is still indicating that many more people this year could have insufficient funds to be able to buy food and pay for other essentials. We have already experienced over a 100% increase in those needing our support since pre-Covid and the ongoing increases in living costs (food prices, energy costs and fuel prices) will do nothing to reduce this need. This means that the stock levels of many items that we supply to those in crisis remain under severe strain. In order for us to be able to continue to offer the same level of support to those facing a time of financial crisis, we continue to need your help. 
The items that we currently urgently need are on the attached stock shortage or 'shopping' list. Items on our shopping list can be purchased and donated at the large Tesco (Strood and Gillingham) and Asda (Chatham and Gillingham Pier) stores in Medway, plus Co-op Walderslade and Morrison's Strood*. You can also hunt for items using the Spareable app, although you may not find all the items on Spareable. If you wish to deliver items directly to our warehouse or need items to be collected, please call or email our office first on 01634 757057 (Tues – Fri) or info@medway.foodbank.org.uk to arrange a slot. If you receive the answerphone when you call, please do leave a message and we will call you back as soon as possible to arrange a slot for your delivery or collection. Please do not just turn up as we want to keep everyone safe and you may have a wasted journey.
*If you would value a reminder of the items that we currently need as you walk into these local stores, you may like to consider using the free BanktheFood app. It is helping more and more food banks get exactly what they need so they can provide emergency food parcels for people in crisis in your community. Like all the best ideas, it's such a simple concept. Download the app from your app store and follow the instructions to get started. Once you have followed Medway Foodbank, the app will send you a helpful 'ping' with a reminder of our needs when you are shopping in your local supermarket. You can then choose exactly what you would like to donate and leave your donation in our collection point at the end of your shopping trip. Head to their website and follow the instructions to download the app and to find out more at www.bankthefood.org.
Medway Foodbank only works with non-perishable food items (tinned and dried goods), which do not spoil or decay, i.e. not fresh, chilled or "use by" dated items. Long 'best before dates' (e.g. 2 months or more) are essential in order to avoid waste. All items should be unopened, in date (i.e. within the "best before date" or BBD) and in good condition. This means that neither the foodbank nor the recipient has to worry about storing the food in a fridge or freezer, and there is less likelihood of food going to waste.  It also means that we can give each client a food parcel that contains three days' worth of nutritionally balanced food, as well as provide some small treats to help brighten their lives, particularly those of the many children we help to support. We also take non-food items such as toiletries and cleaning products, as these are also needed by the clients who come to us.
If you are unable to help us by donating food but are able to donate funds, we would be very grateful as we are facing huge increases in running costs and we currently need to buy many stock items to meet the demand. Funds can be donated via the red 'Donate' button on our website: www.medway.foodbank.org.uk, or use the QR code link on the attached lists – this will take you to our Golden Giving page.
THANK YOU FOR YOUR KIND SUPPORT – we are helping hundreds of people in need each week and we will need your ongoing support throughout this year. We cannot do this without you.
Kind regards,
Medway Foodbank

Office and Warehouse: Unit 26, Riverside 1, Sir Thomas Longley Road, Rochester, Kent. ME2 4DP
01634 757057    www.medway.foodbank.org.uk  Find & like 'Medway Foodbank' on Facebook too!
Office Open: Tuesday-Thursday 9.30am-3.30pm, Friday 9.30am-1.30pm
Warehouse Open: Tuesday, Wednesday and Thursday 9.30am-3.30pm, Friday 9.30am-1.00pm