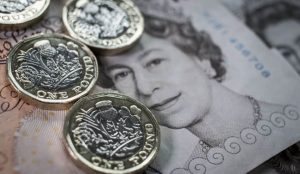 When you give money to the Parish through your Offertory collections, please consider signing a Gift Aid Declaration in favour of the Parish. This forms an agreement with the Inland Revenue to give to the Parish the Income Tax you have already paid to them on the amount you donate. The form does not want to know how much you will be donating, indeed you may donate as little or as much as you wish.
You can download a Gift Aid Declaration Form here, complete it and just drop it in the collection next time you are at Mass. Alternatively, you can hand it in to the Parish Office or to the Scheme's Administrator, Steve Duxbury, who can be contacted on 01634 862125 as mentioned in the Parish Newsletter.
Przewiń stronę w dół, aby uzyskać te informacje w języku polskim
If you prefer to continue to put cash/cheque in the weekly collection, then Steve will arrange for you to receive a set of weekly numbered envelopes for you to use each week. Alternatively, you may wish to make your Offertory donation by Standing Order; weekly, monthly or annually, whichever suits you best, then you won't have to remember to have money available or to write a cheque every week. This will also facilitate the task of those parishioners who volunteer to count the collection money every week. If you have Online Banking, you can arrange for a Standing Order using the church's account details shown on the Standing Order Form available here. If you prefer to give written instruction to your bank, please download the Standing Order Form, complete it in Block Capitals and hand it to your bank. Thank you.
All weekly offerings, including most second collections can be "Gift Aided". In fact when the Request for Refund is submitted to the Inland Revenue, all Christmas and Easter offerings to the clergy and regular Mass stipends are also taken into consideration. It is worthwhile "Gift Aiding" any amount however small, it all adds up!
There are no disadvantages joining the Scheme and it costs nothing more than what you are already giving. If you are a Tax payer, and most people are, even pensioners, you would be increasing your donation by 25p for every £1.00 that you give. That's why it is important that you join this Scheme. Thank you for your generosity and for your kind and continued support.
Jest to akcja zachęcająca wszystkie osoby płacące podatek dochodowy,by wypełniły i podpisały  deklarację Gift Aid która stwierdza, że wszystkie ofiary składane  na naszą parafię powinny być traktowane jako ofiary Gift Aid. Na mocy tej deklaracji nasza parafia otrzymuje od urzędu podatkowego zwrot podatku zapłaconego przez ofiarodawcę w wysokości 25 pensów za każdego wpłaconego funta.
Pobież deklarację Gift Aidtutaj,wypełnij i wrzuć na tacę następnym razem jak bądziesz na Mszy św.Ewentualnie możesz przynieść do Plebanii albo skontaktuj się z Steve Duxbury -tel.01634862125
Jeżeli preferujesz kontynuować składanie ofiary na tacę, Steve przygotuje Ci koperty Gift Aid na każdy tydzień.Dodatkowo możesz ustawić w Banku Standing Order aby z Twojego konta była przelewana każdego miesiąca określona kwota na konto naszej Parfii. Formularz pobieżtutaj  Serdecznie dziekujemy za wszystkie dary i dotychczasową hojną pomoc.