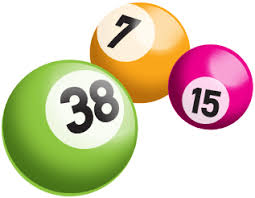 Przewiń stronę w dół, aby uzyskać te informacje w języku polskim.
The 100 Club is the Parish Lottery which helps our community to raise money to fund different Parish projects.
Any parishioner over the age of 16 can join this activity by purchasing any amount of lottery numbers. Subscriptions are paid in advance at £12 per number and are renewed in February each year until you decide to withdraw your support. At present the numbers are drawn every month with prizes as follows:
For 10 months of the year:
1st  Prize £50

2nd Prize

£25
Then at Easter AND at Christmas there are three prizes:
1st Prize £100

2nd Prize £50

3rd Prize £25
However, it is possible that the above prizes could be increased (or decreased) in number or value, dependent on the total amount of subscriptions.
June 2022 Draw winners are:
1st Prize £50 = No 116 Bob Bushnell
2nd Prize £25 = No 296 Fr Pawel
Congratulations to the winners and commiseration to the rest of us who will continue to hope for better luck next time.
PARISHIONERS ARE INVITED TO JOIN THE PARISH LOTTERY/100 CLUB AT ANY TIME THROUGHOUT THE YEAR.
Annual subscriptions are paid in advance at £12 per number and there is no limit to the amount of numbers that can be purchased.
Joining can take place any time, in which case the subscriptions due are calculated at £1 per number per month, starting from the date of joining, up to and including February of the following year.
If you would like to join the 100 Club, please download the Entry Form together with the Terms & Conditions, which will open in a new tab, and print both pages. Complete the Entry page, put it in the one of the envelope provided in porch of the church clearly marked "100 Club" together with your subscription, and just drop it in the collection next time you are at Mass. Alternatively you can return it to the Parish Office or hand it to Alfredo together with your subscription and he will issue you a receipt in due course. Keep the Terms &, Conditions page for your record. After your details have been entered into the Register, Alfredo will let you know which number/s have been allocated to you. You can join at any time during the year. If not sure what you should do, please contact Alfredo. Thank you for your kind generosity and support. For any further details or to ask any questions please contact Alfredo direct: alfredotechno1@gmail.com, 07980 585054 (available also on WhatsApp), 01634 318564. Thank you.
Should you wish to pay your subscription by Bankers' Standing Order you can download it here. Print the form and fill in the information required, then forward it to your Bank. Please note that, if you have Online Banking, you can arrange a Standing Order from your own computer/tablet/mobile by submitting the relevant details of the 100 Club's Account provided on the above mentioned Standing Order Form. Thank you.
100 Club to parafialna loteria pomagająca także w pozyskiwaniu funduszy na różne cele naszej Parafii.Każdy parafianin który ukończył 16 lat może brać udział w loterii kupując miesięcznie nieokreśloną ilość numerów w cenie 1 za numer.Losowanie numerów odbywa się co miesiąc gdzie wylosowywane są następujące nagrody:
1 nagroda £50
2 nagroda £25
W czasie świątecznym 3 nagrody:
1 nagroda £100
2 nagroda £50
3 nagroda £25
Niemniej jednak nagrody mogą się zwiększyć lub zmniejszyć w zależności ile osób przynależy do członkostwa loterii.
Jeżeli masz ochotę się dołączyć do 100 Club pobież Registaration Form and Rulestutaj Wypełnij formę rejestracyjną i włóż do koperty 100 Club którą znajdziesz w przedsionku kościoła wraz z przeznaczoną kwotą. Ewentualnie przynieś na Plebanię albo dla Alfredo. Jeżeli masz więcej pytań odnośnie loterii skontaktuj się z Alfredo – tel.07980585054, 01634318564, alfredotechno1@gmail.com