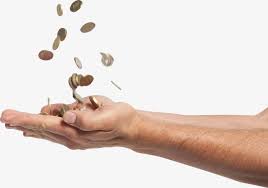 Przewiń stronę w dół, aby uzyskać te informacje w języku polskim.
TheGivingMachine" (this is how it is shown on the Internet) is a charitable organisation who has designed this Scheme specially for people who buy any item online from participating retailers and convert 75% of the commission they receive from the retailer into cash donations for the charity of your choice. The item/s you purchase doesn't cost you any more money than the amount you are already spending to buy your goods.
So when you join as a "Giver" you must nominate St Simon Stock Church as the "Cause" which you wish to benefit from your "donations". There is no joining fee either, so by adopting this Scheme and remembering to go via "TheGivingMachine" when you shop online, you unwittingly contribute to our fundraising efforts. Thank you for your kind generosity in deciding to participate in this Scheme.
To find out more and/or to join TheGivingMachine Scheme please click here. The website will open in a new tab.
Charytatywna organizacja która stworzyła ten project dla ludzi którzy robią zakupy przez internet od firm należących do tego programu i przelicza 75% prowizji którą otrzymują od firm na gotówke dla organizacji którą chcesz wspomóc. Rzeczy które kupujesz przez ten program nie kosztują Cię więcej niż normalnie. Kiedy dołączysz do programu jako Giver  wybierz naszą Parafię jako Cause. Uczestnicząc w tym projekcie i pamiętając aby przez stronę The Giving Machine robić zakupy na internecie mimowolnie przyczyniasz się do pozyskiwania funduszy dla naszej parafii. Dziękujemy za wszelką pomoc .